City tram and cycling
It doesn't get any either than this! The Faculty of Engineering campus is very accessible.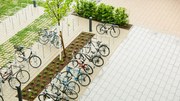 Either take public transportation or your bike ...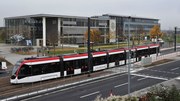 ...or take the  city tram line 4 toward "Messe" or the "Breisgau-S-Bahn", which lands you directly at our front door at the stop "Technische Fakultät" and/or "FR Messe/Universtität"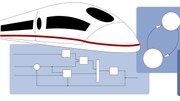 You can also take the train, bus, plane or automobile to reach us. For more information, click here.