The Faculty of Engineering - Solutions for the Future
Corona information of University of Freiburg

---
Study and Research at one of the most research-intensive engineering faculties in Germany

Founded in 1457, the University of Freiburg is one of the most prestigious universities in Germany. Its Faculty of Engineering was created in 1995 in order to combine the course offerings under one interdisciplinary umbrella through technologies of the future such as microsystems engineering, embedded systems, sustainable systems and computer science.
Working on "feeling" prostheses, developing autonomous robots, making intelligent, self-healing materials or researching "green" technologies and dealing with sustainable energy systems and materials - our engineers and computer scientists make visions come true and make contributions to change the world for the better.
Research and teaching are closely intertwined so that the latest research findings flow directly into teaching. It benefits our students immensely who get to actively participate in solving future societal and technical issues.
One Faculty – Three Successful Departments
With our unique nationwide constellation that includes
a Department of Microsystems Engineering (IMTEK)
a Department of Computer Science (IIF)
a Department of Sustainable Systems Engineering (INATECH)
and the cooperation with five Fraunhofer institutes along with the Hahn-Schickard institutes, we offer an ideal environment for research at the highest level.
Modern Campus
The Faculty has an excellent infrastructure directly on its own campus: short distances, modern technical equipment (including a clean room), extensive e-learning services, its own library and extended opening hours. We offer students and researchers excellent working, research and learning conditions.
European Campus – Trinational studies
Through the consortium of universities in the Upper Rhine bordering Germany, France and Switzerland in the "European Campus" - EUCOR, students have access to lectures at the other member universities, gain experience abroad and strengthen their language skills.
In Demand in Business and Research
Our graduates are highly sought-after engineers and computer scientists in business and research throughout the world. Whether in the USA, in Asia, in Europe or here in the region - we are proud of our alumni who are active in the most varied fields of medical technology, automotive industry, software companies and more. Want to start your own business? Wee support our graduates in these endeavors as well and look forward to many successful start-ups over the years.
Smart: The Department of Computer Science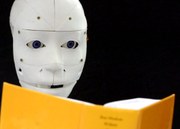 Developing robots that work independently, computers that learn to understand images, mind-controlled prostheses or algorithms that are getting faster and smarter – that's how exciting and diverse computer science is in Freiburg. We teach and research on topics that will shape our everyday lives in the future.
Topics in Freiburg include:
Cognitive Technical Systems:
i.e. robotics and autonomous intelligent systems, artificial intelligence and machine learning, image processing and computer graphics
Cyber-Physical Systems:
i.e. verification and analysis of hardware and software systems, software development and programming language, embedded systems
Information Systems:
i.e. theoretical and applied algorithmics, networks and distributed systems, data management and communication, bioinformatics
Designing the Future!
www.informatik.uni-freiburg.de
Micro: The Department of Microsystems Engineering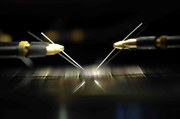 For major challenges, microsystems engineering develops solutions that are smaller than a human hair - for example, a complete laboratory on a chip. Microsystems engineering is used wherever intelligent, space-saving and energy-efficient solutions are required:
Medicine and diagnostics
Communication and IT
Automobile and mobility
Energy and sustainability
Future Technologies
With 25 professorships, we are one of the world's largest and leading academic research centers in the field of microsystems engineering.
Visions become reality!
www.imtek.uni-freiburg.de
Green: The Department of Sustainable Systems Engineering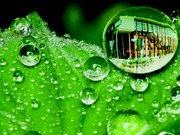 The Faculty of Engineering has been active from an engineering perspective with its own institute of sustainability research since 2015.
The focal points of the Department of Sustainable Systems Engineering (INATECH) conceived together with the Freiburg Fraunhofer institutes include:
Sustainable materials that can be produced and used in an energy- and resource-efficient way
Energy systems that enable a reliable supply of renewable energy as well as its storage and efficient use,
and so-called resilience, which ensures the resilience and adaptability of systems to short- and long-term changes, such as natural disasters or climate change.
Changing the world for the better!
www.inatech.uni-freiburg.de