Research
Sensitive prostheses, long-term stable brain implants, autonomous robots, sustainable energy systems or intelligent, self-healing materials - that's how versatile our projects are.
The Faculty of Engineering is one of the most research-intensive engineering faculties in Germany. With the unique constellation of the Department of Computer Science (IIF), Department of Microsystems Engineering (IMTEK) and the Department of Sustainable Systems Engineering (INATECH), the cooperation with five Fraunhofer institutes and the Hahn-Schickard institutes, the Faculty of Engineering offers an ideal environment for research at the highest level. Research and teaching are closely intertwined; the exchange across the institutes and faculty boundaries is a daily practice.
The University of Freiburg ranks among the ten universities nationwide whose innovations are the strongest advances in scientific and technical progress and have the greatest impact on the global economy (Thomson Reuters Innovation Ranking 2019). Our work with successful publications, patents and spin-offs has contributed significantly to this leading position.
You will find current news and articles about our research on our news portal or Facebook page (German).
Professors
Ambacher, Oliver | Power Electronics
Ataman, 

Çağlar

| Microsystems for Biomedical Imaging

Backofen, Rolf |  Bioinformatics
Balle, Frank | Walter und Ingeborg Herrmann Chair for Power Ultrasonics and Engineering of Functional Materials
Bast, Hannah |  Algorithms and Data Structures
Biere, Armin | Computer Architecture
Boedecker, Joschka | Neurorobotics
Brox, Thomas |  Computer Vision
Buse, Karsten | Optical Systems
Dehé, Alfons | Georg H. Endress Chair for Smart Systems Integration
Diehl, Moritz |

Systems Control and Optimization

Eberl, Christoph | Micro & Materials Mechanics
Egert, Ulrich |  Biomicrotechnology
Glunz, Stefan | Photovoltaic Energy Conversion
Grabocka, Josif | Representation Learning
Henning, Hans-Martin | Solar Energy Systems
Hiermaier, Stefan | Sustainable Systems Engineering
Hutter, Frank |  Machine Learning
Kaiser, Anelis | Gender Studies in MINT
Kuhn, Fabian |  Algorithms and Complexity

N.N. | Privacy and Security

N.N. |  Microelectronics
Nebel, Bernhard |  Foundations of Artificial Intelligence
Pastewka, Lars | Simulation
Paul, Oliver |  Microsystem Materials
Podelski, Andreas |  Software Engineering

Quay, Rüdiger | Fritz Hüttinger Chair for Energy-Efficient Radio-Frequency Electronics

Rapp. Bastian | Process Technology
Reiterer, Alexander | Monitoring of Large-Scale Structures
Rohrbach, Alexander |  Bio- and Nano-Photonics
Rühe, Jürgen |  Chemistry & Physics of Interfaces
Rupitsch, Stefan | Electrical Instrumentation
Schindelhauer,  Christian |  Computer Networks and Telematics
Schneider, Gerhard | Communication Systems
Scholl, Christoph |  Operating Systems
Stieglitz, Thomas |  Biomedical Microtechnology
Stolz, Alexander | Resilience of Technical Systems
Teschner, Matthias | Computer Graphics
Thiemann, Peter |   Programming Languages
Urban, Gerald |  Sensors
N.N. | Embedded Systems
Valada, Abhinav |

Robot Learning

Wallrabe, Ulrike |  Microactuators
Weidlich, Anke | Control and Integration of Grids
Wilde, Jürgen |  Assembly and Packaging Technology
Wöllenstein, Jürgen | Gas Sensors
Woias, Peter |  Design of Microsystems
Zacharias, Margit | Nanotechnology
Zappe, Hans | Gisela and Erwin Sick Chair of Micro-optics
N.N.

|

Intelligent Networks



Zengerle, Roland |  MEMS Applications

 
Coopted Professor (Kooptierte Professuren)
Adjunct Professor (Außerplanmäßiger Professor)

Associate Professor

Brandenburg, Albrecht
Breunig, Ingo
Gombert, Andreas
Paust, Nils
Junior Research Groups

Professors of Universities of Applied Sciences with equal rights in Ph.D. affairs
Prof. Dr.-Ing. Axel Sikora, Offenburg University of Applied Sciences
Prof. Dr. Ulrich Mescheder, Furtwangen University of Applied Sciences
Prof. Dr.-Ing. Bahman Azarhoushang, Furtwangen University of Applied Sciences
Prof. Dr. Knut Möller, Furtwangen University of Applied Sciences
Prof. Dr. rer. nat. Hadi Mozaffari-Jovein, Furtwangen University of Applied Sciences
Former Groups
Arras, Kai | 

Social Robotics and Human-Robot Interaction

Basin, David | Sodtware Engineering

Becker, Bernd | Computer Architecture

Behnke, Sven | Humanoid Robots
Bennewitz, Maren |

Humanoid Robots

Burgard, Wolfram |  Autonomous Intelligent Systems
Burkhardt, Hans | Pattern Recognition and Image Processing
Fischer, Peter | 

Web Science

Haußelt, Jürgen |  Materials Processing
Korvink, Jan G. | 

Simulation

Kuhl, Matthias |

Modeling and Design of Integrated Interface Circuits

Lausen, Georg | 

Databases and Information Systems

Lienkamp, Karen | Bioactive Polymer Synthesis and Surface Engineering | Emmy Noether Research Group Lead

Manoli, Yiannos | Microelectronics

Meier, Matthias |

Microfluidic and Biological Engineering

| Emmy Noether Research Group Lead
Menz, Wolfgang | Process Technology
Ottmann, Thomas |  Algorithm and Data Structures
Reindl, Leo | Electrical Instrumentation
Riedmiller, Martin | 

Machine Learning and Natural Language Processing

Schwarz, Ulrich T. |  Optoelectronic
Tangermann, Michael | Brain State Decoding Lab | BrainLinks-BrainTools Research Group Lead
Van Laerhoven, Kristof |

Embedded Systems
Main research areas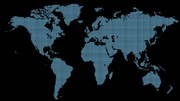 Artificial Intelligence and Machine Learning
Cyber-Physical Systems
Information Systems for Life Sciences
Neurotechnology and Robotics
Optical Systems
Microanalysis Systems and Biomedical Technology
Intelligent Materials and Bio-inspired Systems
Sustainable Energy Systems
Network
Resilience
Excellence Initiative / Excellence Strategy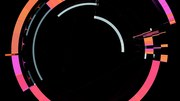 The Faculty of Engineering participates in:
Excellence Strategy (2019–2026)
Excellence Initiative (2005-2019)
Collaborative Research Centres, Collaborative Training Groups, Doctoral Programs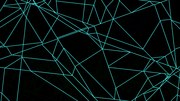 Collaborative Research Centres

Concluded:
Planar Optronic Systems (SFB/TR 123, 2013-2017) / Contact: Prof. Dr. Hans Zappe, Department of Microsystems Engineering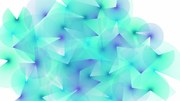 Research Training Groups
Concluded:
Micro Energy Harvesting (GRK 1322, 2006-2015) / Contact: Prof. Dr. Peter Woias, Department of Microsystems Engineering
Embedded Microsystems (GRK 1103, 2004-2014) / Contact: Prof. Dr. Wolfram Burgard, Department of Computer Science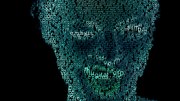 State-funded structured doctoral programs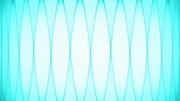 DFG Priority Programs
Concluded: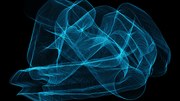 Research Networks
The Faculty of Engineering is embedded in several regional, national and international research networks. The Faculty's most important partners include the five institutes of the Fraunhofer Society in Freiburg, the Hahn-Schickard Institute and the Karlsruhe Institute of Technology (KIT) together with its Professorship of Materials Process Technology.
The Department of Microsystems Engineering (IMTEK) is also key member of the Technology Cluster MicroTEC Southwest.
 
EU Projects
ERC Advanced, Consolidator and Starting Grants
ERC Advanced Grants
ERC Consolidator Grant
ERC Starting Grants
 Horizont 2020
7. Forschungsrahmenprogramm
Publications and Projects
You will find an overview of this year's publications and projects here:
Doctoral / PhD Program and Postdoctoral / Habilitation Program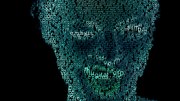 Information, Forms, Contact persons and Dates you find here.