Animal House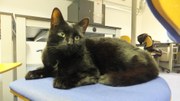 ...look for our "pool cat" at the Faculty of Engineering. It could be that while you are studying and researching in the computer pool rooms that our cat will plop herself down on your keyboard to ask for some love. 
To find out more about our pool cat's meanderings, check out her Facebook fan page https://www.facebook.com/poolkatze.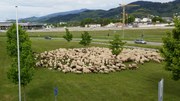 ... ... and sometimes we have unusual animal visitors on our campus, something you might call "traditional-style swarming intelligence".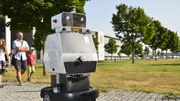 …that is, our robots. You can watch "Obelix" taking a stroll through campus.